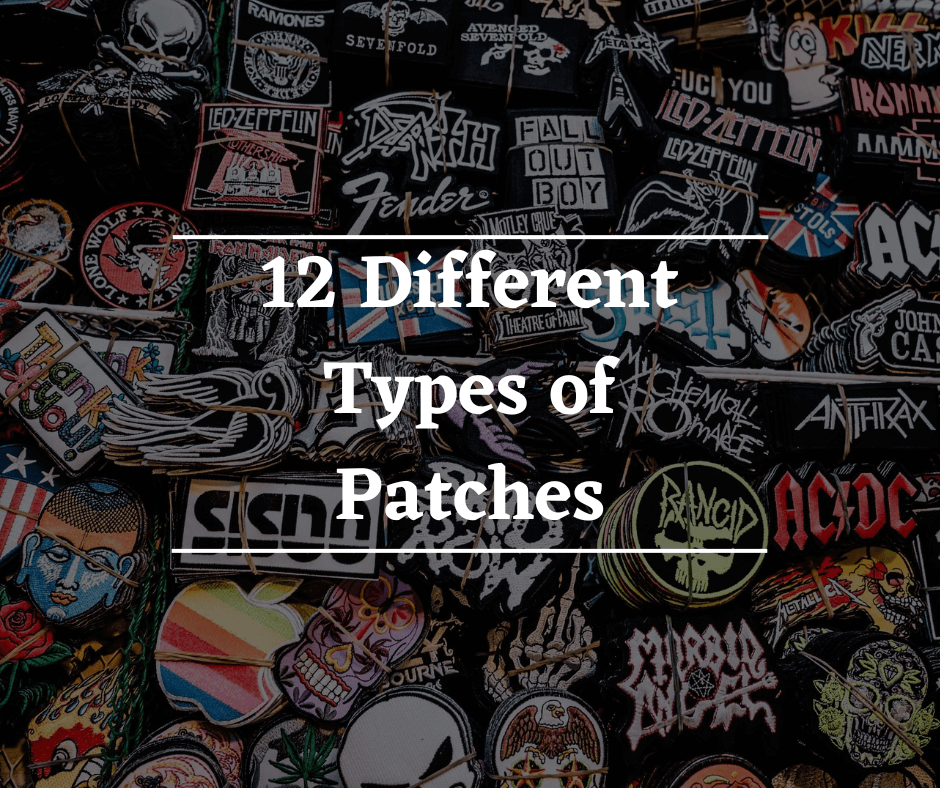 Stitching designs of personal preference on a piece of cloth or fabric is known as "designing custom patches". The word patch is not new to this world. Embroidery patches were first created in China around the 3rd century BC.
The tradition that started as a simple piece of cloth led to sewing beautiful and decorative designs in it. Moving fast forward, there are different types of patches you can choose for yourself to stand out and get noticed among the rest.
For this purpose, we have created an in-depth guide on custom patches so you can choose the best one for you easily. Let's dive into the details:
12 Types of Custom Patches
Embroidered Patches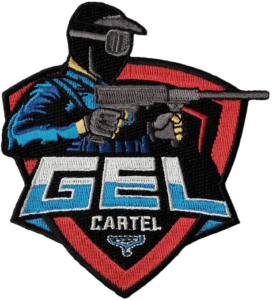 An embroidery patch is a cloth badge that is designed according to one's personal preference by using thread and a piece of fabric. You cannot talk about patches without discussing the embroidered patches. The art of making an embroidery patch is a centuries-old tradition. This was first done by hands and later on, machines replaced the handcraft.
These patches can be created easily and are a perfect choice for someone who is looking for a way to give his brand identity or express his creative freedom.
Chenille Patches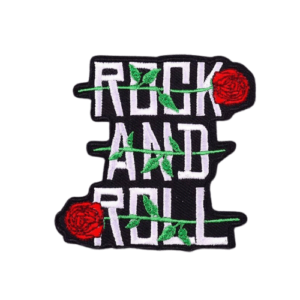 If you like furry textures by any means, you are going to love Chenille patches. Derived from the name Caterpillar in French, the Chenille soft patches are made from chenille yarn and a felt base.
The chenille yarn results in a furry texture. The only thing which does not go in the favour of chenille patches is that you cannot achieve precise details because of the thickness of chenille yarns.
Leather Patches
Leather patches are best known for their class. Being worn by the US Naval aviators and the fighter pilots in World War II, these patches are the best choice to show your great aesthetic sense and woo people around.
Leather patches are made up of "genuine leather" and can be attached to everyday wearable items like hats, jackets, bags and shirts etc. A leather patch is also a good option to get a personalized logo for a unique identity of a brand.
PVC Patches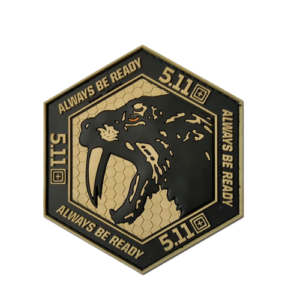 The beautiful PVC patches can easily go head-to-head with embroidery patches. These patches are the best alternative to embroidery patches. Having a feel of soft rubber, PVC patches are made from polyvinyl chloride.
The best thing about these patches is that they are water resistant and their size is adjustable. This gives the freedom of having a design of any size. Moreover, these patches are available in two different styles i-e 2D & 3D.
Iron on Patches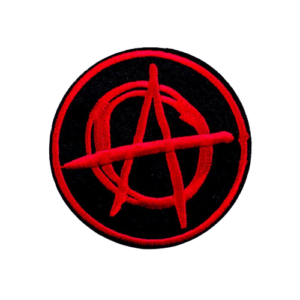 If you are someone who loves custom patches but isn't into sewing, Custom iron on patches are the best option for you. An iron patch is made up of plastic backing. It also contains a thin layer of glue that activates when heat is supplied.
You can easily attach this patch to your favourite garment with the help of an iron. A good iron-on patch can easily survive 25 washes.
Sew on Patches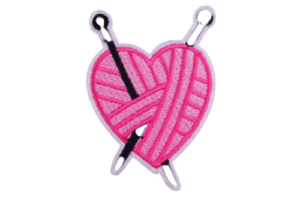 The next on our list is a sew-on patch. Made up of threads, a sew-on patch is completely opposite of an iron-on patch. Sew-on patches are one of the most reliable patches that you can find.
These patches are flexible, light in weight and have a long-lasting life as compared to other different patch types. If you are looking for a patch that can serve you long-term, the sew-on patch is a perfect choice.
Woven Patches
They resemble embroidered patches and many people can't differentiate between them. Their thinner thread makes them different from the embroidered patch. Having the same qualities as embroidery, a woven patch can easily be sewn or even ironed on the garment.
The only difference that you'll feel is "the lack of texture". If you ever get a chance to compare both woven and embroidery patches, you will understand this.
Patches with a Plastic Backing
If you are new to the patches world, let me make it easier for you. There isn't an individual patch that we are going to discuss. Any patch having a plastic backing is known as a patch with a plastic backing.
This backing helps in maintaining the shape of a patch in long run. If you want to keep your favourite patches for a long time, using a plastic backing is a good option for you.
Magnet Patches
Magnet patches are somewhat similar to plastic backings if we specifically discuss their back. They possess a thin sheet of magnetic that is attached to their backs.
The word magnet is enough to define that they'll stick to any metal surface. All you have to do is place a magnet behind the specific garment and there it is your new magnet patch.
Name Patches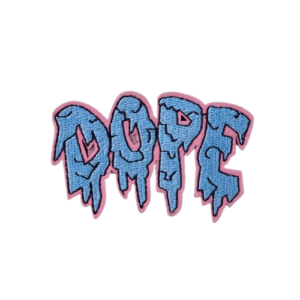 The next one on our list is name patches. They are a great way to represent your name or a business name on any wearable fabric.
The best thing about custom name patches is that these patches go easy on the purse and one can easily order them in quantity. Say goodbye to your formal ids with the beautiful name patches.
Printed Patches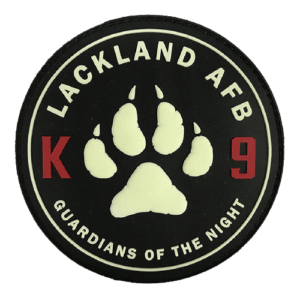 A process known as dye-sublimation is involved in the making of printed patches. If you'd ask me to define a printed patch, my say on this will be: "A patch with a photograph on it"
The process of making printed patches is not as smooth as other patches but you will love the end result as they give a true meaning to custom patches. You can have all your favourite designs printed on a patch.
Bullion Patches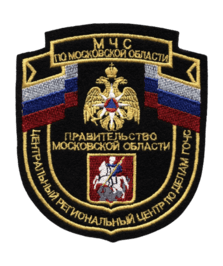 The last one on our list is Bullion patches. What makes these patches different is the use of silver and gold beads in their artwork. It's not wrong to say that Bullion patches represent the Elites.
They are also used by the military, societies and golf clubs that want a unique logo. Unlike other patches, bullion patches are a little expensive but honestly, it's worth every penny.
Conclusion
Custom embroidered patches are a good way for branding, representing your cause and get noticed by people around you. From top to bottom we have discussed the 12 best different types of patches. Each one has its own perks. Choose the one according to your needs and stand out among the rest.